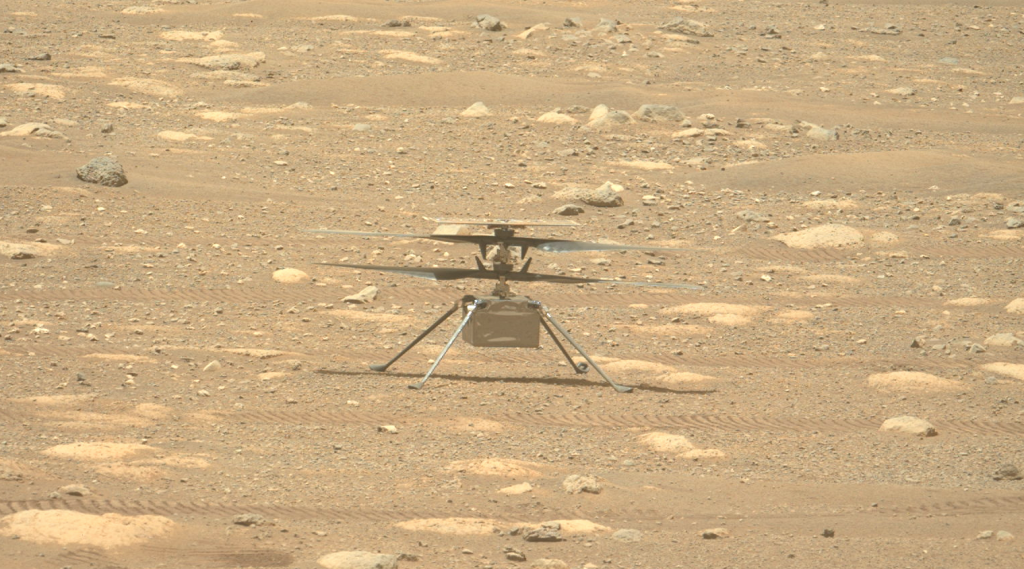 NASA's small helicopter, Ingenuity, has just fired up its wings to 50 rpm in preparation for its first flight on Mars, the first flight on a planet other than Earth.
The copter is due to take off on April 11, with confirmation of a succesful trip not due until the following day, according to the US space agency.
The 4lb rotocopter, nicknamed Ginny by NASA Jet Propulsion Laboratory, includes a tiny piece of fabric from the Wright Brothers first aircraft.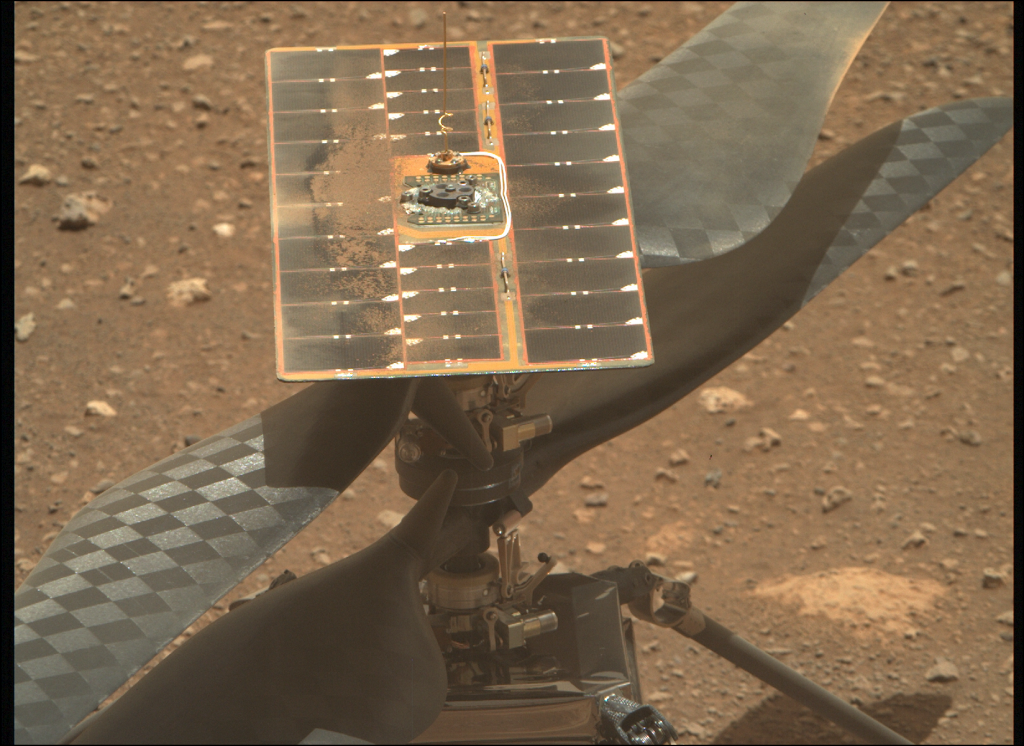 The next test will see it revved up to 2,400rpm while standing on the surface, followed by the actual flight on Sunday afternoon, according to NASA.
'With just a little bit of swing, the #MarsHelicopter has moved its blades & spun to 50 rpm in preparation for first flight!' NASA tweeted on Friday morning,' the agency tweeted, adding that 'takeoff is slated for April 11, with confirmation expected overnight into April 12 for us Earthlings.'
It's blades are 4ft wide and sit atop a 19 inch tall helicopter, making it appear from a distance like a mayfly.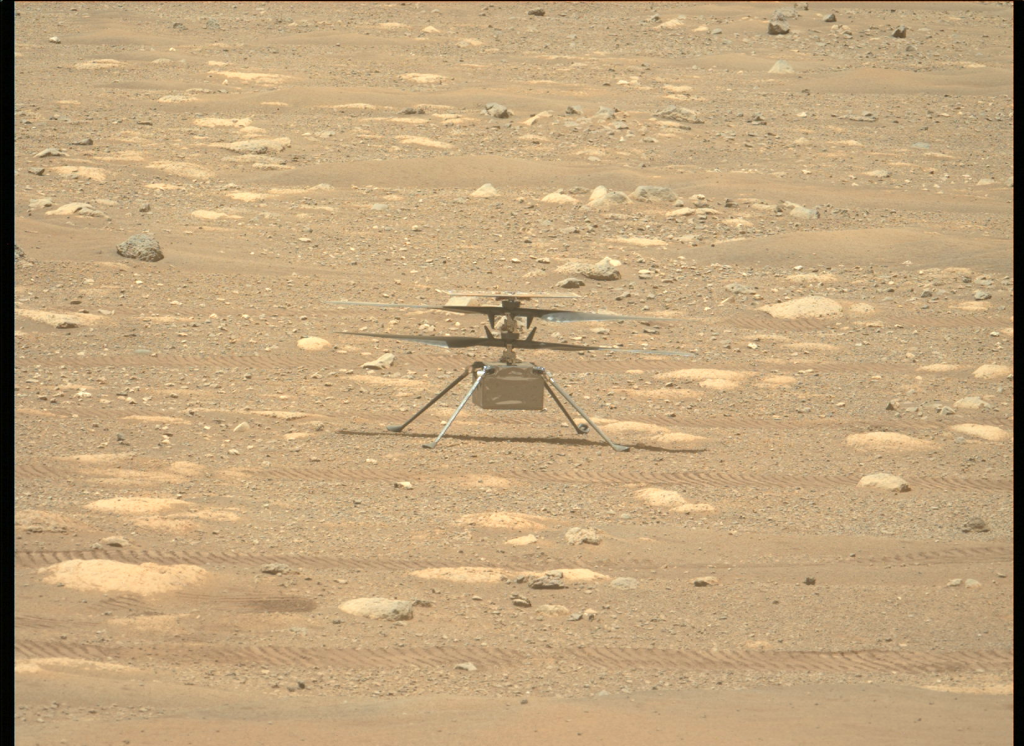 Ingenuity has two cameras onboard, one in colour looking out to the horizon to get terrain images, the other in black and white looking down and used purely for navigation.
It is powered by six lithium ion batteries that are charged via a solar array that sits on top of the rotor system, according to NASA JPL.
If the short flight is a success there could be five other flights within the next 30 days. After which it will be done and Perseverance, the SUV-sized rover, can get on with its main mission of searching for signs of ancient life.