Using ChatGPT with DALL-E 3 for story generation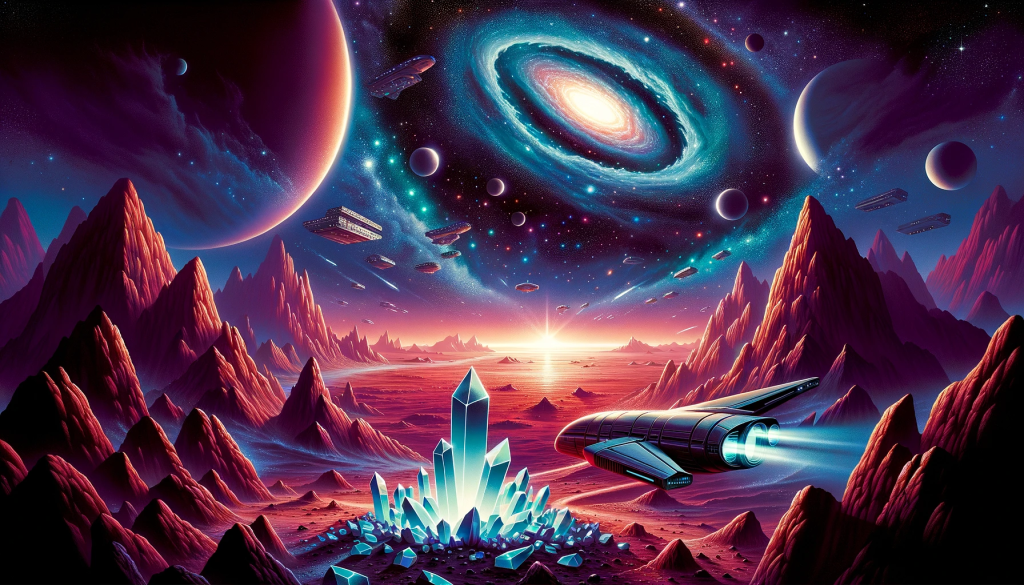 DALL-E 3 image generation is now widely available with ChatGPT Pro. It acts like an assistant, allowing you to modify images or even create images with text or alongside text. To test this capability I had it write a short story and generate an image-per-frame to illustrate the story like a graphic novel.
This is the outcome after a very simple prompt with minimal alterations. You could take it much further, creating a consistent image style and more complex narrative with better prompting and more nuance.
This is the prompt: "Can you write me a short story about the first human mission to Mars finding a rare previously unknown element that makes faster than light travel possible."
This gave me a rough story outline. I then refined this with this prompt: "Lets try again. Same premise and rules – but write it as if it were for a graphic novel. For each 'frame' provide an image." I also had to remind it to generate an image for frame 9, which it missed originally by virtue of the fact it creates pictures in blocks of four at most.
Luminarium Legacy
Our story begins with the spacecraft 'The Celestial Voyager', making its historic descent onto the Martian surface, plumes of dust heralding its arrival.
Exiting the ship, our diverse team of astronauts, still in their space gear, take a moment. They stand, looking out at the vastness of Mars, its beauty overwhelming, their helmets cradled under their arms.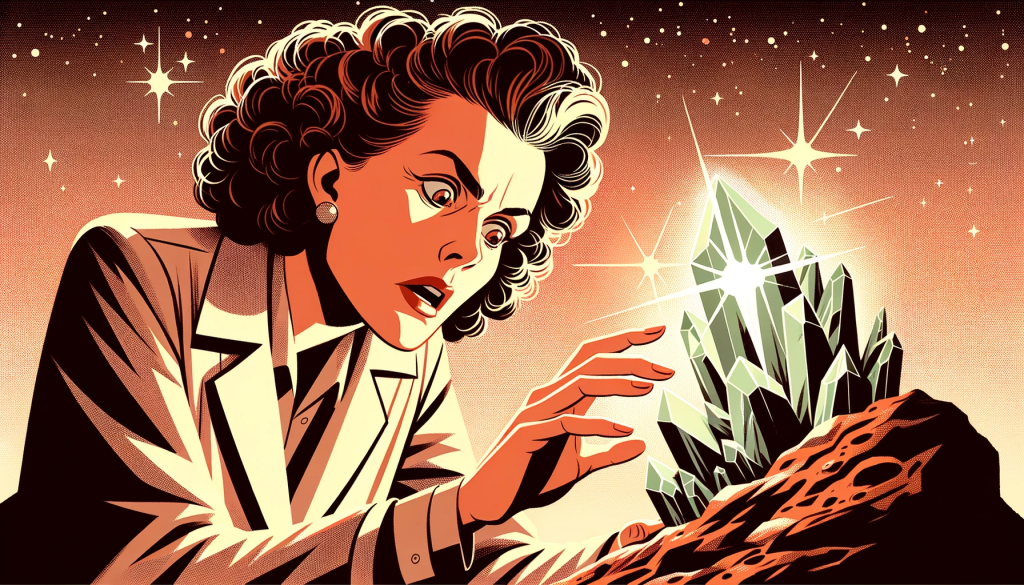 As they explore, Dr. Evelyn Hart, the mission's passionate geologist, discovers something extraordinary. A crystal, unlike any seen before, its glow radiant under the Martian sun. The shimmer and allure of the crystal draw her in, and her eyes widen in amazement.
Dr. Arjun Patel, ever the curious physicist, is the next to inspect the find. Holding it up to his ear, he's perplexed. The crystal isn't just glowing; it's humming, a sound so subtle yet so profound. The rest of the crew, drawn by the mystery, gather around, their intrigue piqued.
Inside the spacecraft's state-of-the-art lab, Dr. Lydia Zhang, with her years of experience, begins her analysis. As she works, a holographic periodic table beside her reveals a missing element, suggesting that the crystal's composition is beyond current human understanding.
The moment of realisation! The crew gathers around a holographic blueprint of a spacecraft engine. Stars of inspiration shine in their eyes as they recognise the crystal's potential to revolutionise space travel.
The discovery's impact is immediate. Ships equipped with Luminarium-powered engines begin their journey, soaring through wormholes, transcending the limits of time and space. The universe, once vast and distant, now feels within reach.
The discovery of Luminarium doesn't just change human history; it reshapes the intergalactic narrative. At a grand council, representatives from various galaxies, including humans, come together, shaking hands, tentacles, and other appendages, forging alliances and friendships.
Back on Mars, as the 'Celestial Voyager' prepares for its return, the now smaller crystal continues to shimmer in the Martian terrain, a silent testament to a universe full of mysteries waiting to be unravelled.
The End