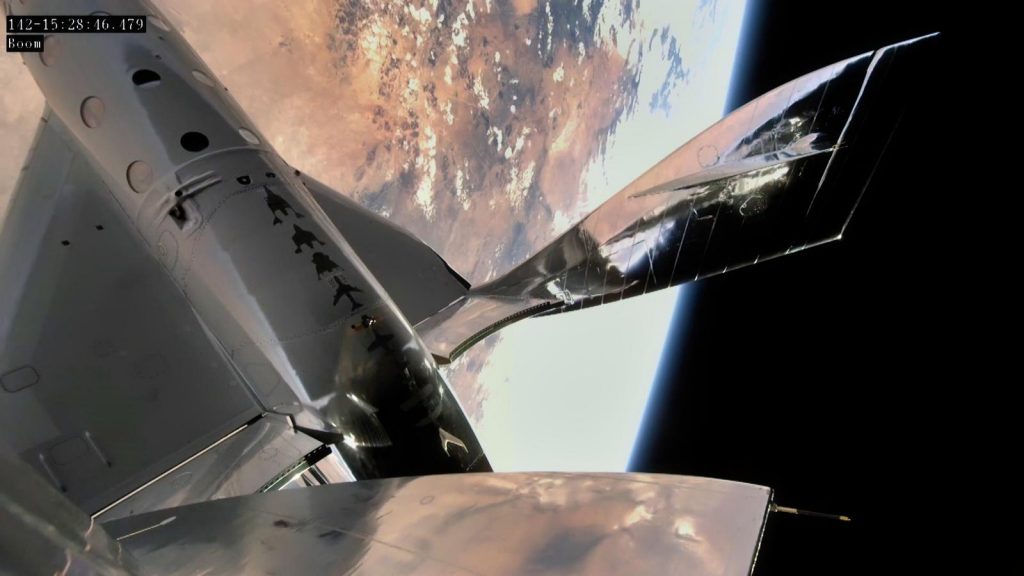 Richard Branson's Virgin Galactic have successfully reached space for the first time from New Mexico with their spaceship VSS Unity – after it separated from mothership VSS Eve.
This flight meant that New Mexico had become the third state to launch humans into space. Unity reached Mach 3 after being released from Eve and reached space at 55.45 miles before gliding back to Spaceport America.
CJ Sturckow and Dave Mackay were in the flight deck of Unity when it reached space with CJ becoming the first person to fly to space from three different US states.
This brings Virgin Galactic's mission to fly paying passengers into space a step closer, with the next round of test flights set to include tests of the cabin.
They met a number of test objectives including carrying scientific equipment for NASA that actually made Virgin Galactic money.
They also collected data that will be used by the FAA to approve their commercial spacecraft operator licence and tested more equipment on board.
"The Spaceport has always been about the future of New Mexico," said former Governor Bill Richardson.
"Our state and our people have a long track record of inspiring innovation and being catalysts for national advances in science and technology. So many of New Mexico's children will benefit from both the educational opportunities and the career opportunities that the space industry offers. 
"I want to congratulate the team at Virgin Galactic for this historic achievement today. This dream began with a handshake between Sir Richard Branson and me, and I'll always be grateful to him for recognizing that New Mexico can and should be the base for the space industry."
"Fifteen years ago, New Mexico embarked on a journey to create the world's first commercial spaceport,'' said Sir Richard Branson.
''Today, we launched the first human spaceflight from that very same place, marking an important milestone for both Virgin Galactic and New Mexico.
"I am proud of the team for their hard work and grateful to the people of New Mexico who have been unwavering in their commitment for commercial spaceflight from day one. Their belief and support have made today's historic achievement possible."