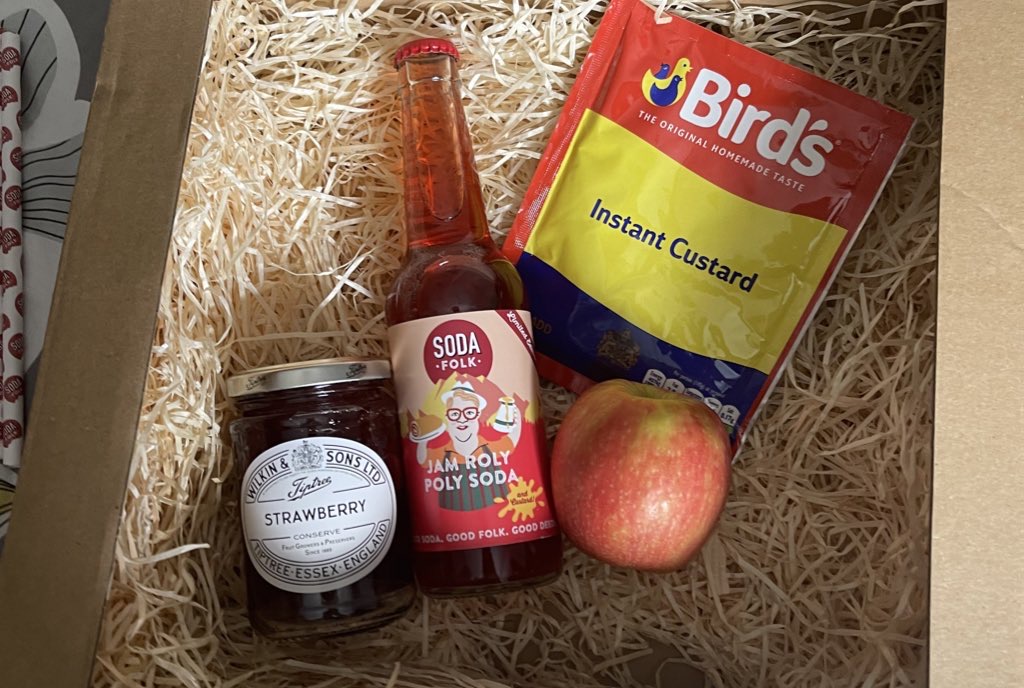 The past year has been a time to reflect, look inside and consider the world around you – from a distance. That has included a look back at the past, at childhood and at the people that made it special.
Among those people were the dinner ladies that served us food in school, that provided an ear that didn't belong to a teacher or parent and that was a friendly face – mostly – with a nice plate of grub – again mostly.
Jam Roly Poly was a staple of the primary school desert menu, along with apple crumble and ice cream and jelly – at least it was when I was in primary school about 30 years ago.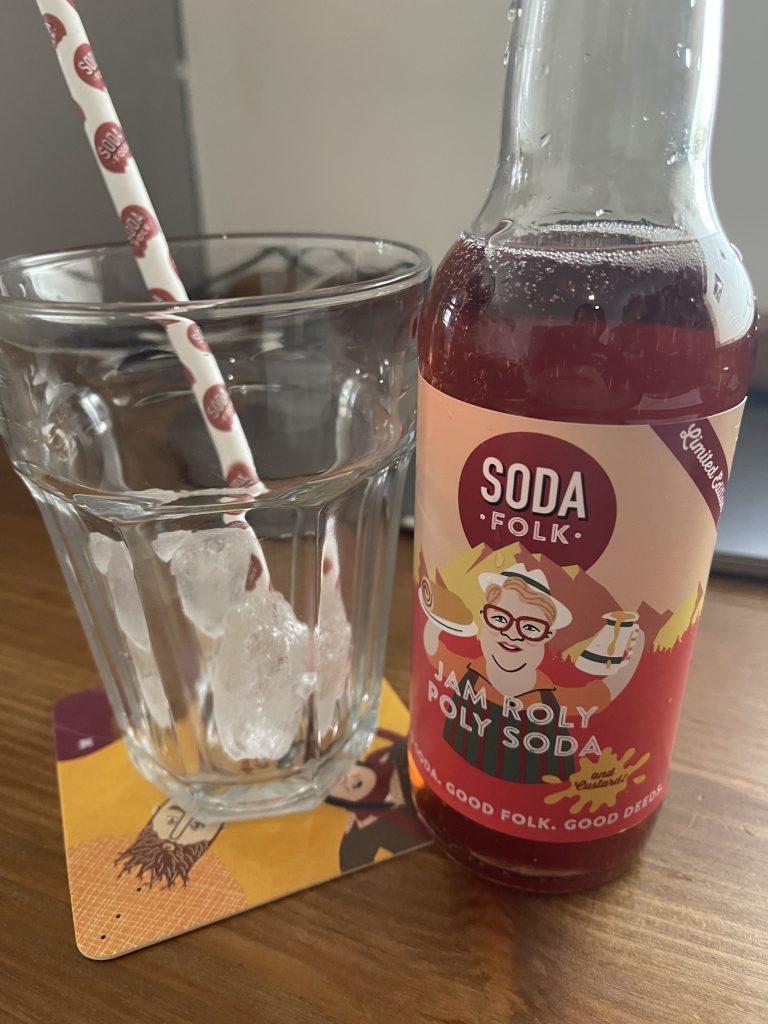 It is a classic 19th century British dish, pure comfort food, that is made from suet pudding covered in jam, steamed and often served with custard.
To celebrate schools returning after lockdown, Soda Folk decided to create a drink that marked the 'School Dinner Lady', particularly a woman called Kate McAllen from Kent who provides meals for 55 schools in Kent and London.
She also provided virtual tutorials and healthy eating sessions to schools and local charities during lockdown.
'We're sure you'll agree, Kate is a deserving winner and an absolute credit to her local community. We're over the moon with our new, limited-edition flavour. But the real joy comes with being able to share Kate's wonderful story!'
Kate said of her win: 'I was so thrilled to be chosen as the winner being recognised for the work myself and my colleagues do across the country.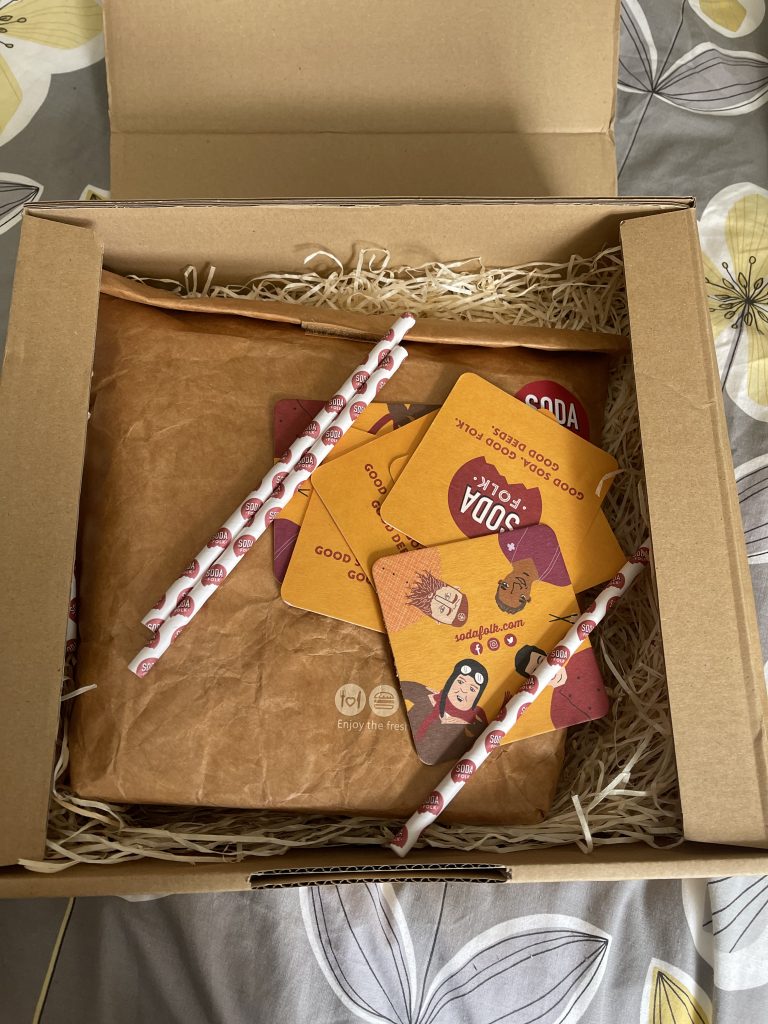 'Although I was unable to carry out my normal job during lockdown, I wanted to put my schools to goo Duse, helping local charities and organisations learn more about cooking and healthy eating.'
So, with this in mind, SodaFolk produced a special edition drink to join their existing family of beverages – cream soda, root beer, grape soda and cherry soda.
As well as hunting for the best dinner lady, they also searched for the nations favourite school dinner desert, asking Twitter followers and customers to vote for their favourite.
'Some of the votes were ever so close so we kept going until there was a clear winner.
From apple crumble to chocolate sponge cake, we dug deep into the dessert back-catalogue so we could find the nation's true favourite but we didn't actually tell you why,' the firm said in a press release.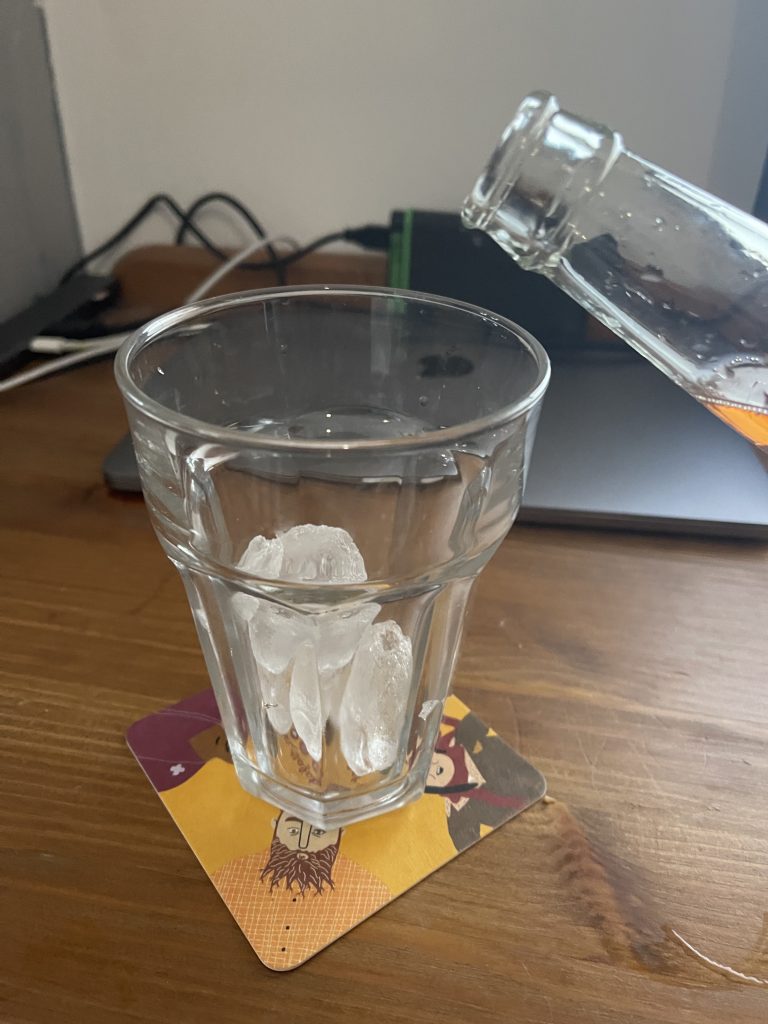 The winner came out as Jam Roly-Poly, a nostalgic favourite from school days gone by – with custard.
'We are SO excited about this one, all of the school days nostalgia, all of the mouth-watering flavour…'jam' packed into a can,' said Soda Folk.
Simon Waterfall, Chief Soda Maker at Soda Folk, said they wanted to champion the unsung heroes who help look after our kids – the 'School Dinner Folk'.
'Whether they are cooking the food, wiping down the tables, or sourcing the ingredients, they all play a key part. And what better way to celebrate them than getting the winner of Britain's Best School Dinner Folk 2021 on our special edition bottle.'
I was sent a bottle – a nice glass bottle – of the soda, complete with wonderful cartoon of dinner lady Kate on the label. I'm a fan of drinks in glass bottles and I enjoy the Soda Folk aesthetic, made personal through characters.
The drink itself was surprisingly good.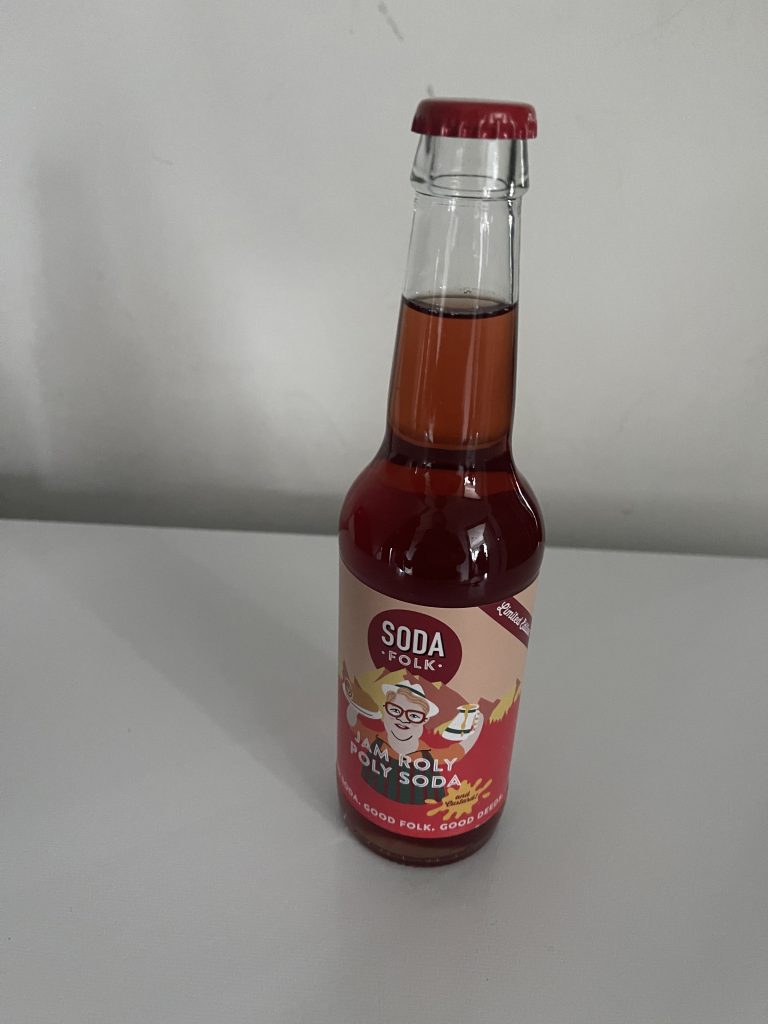 It was so much nicer than I was expecting. It was a cross between a strawberry sweet and a cherryade – normally something so sweet would leave a sickly coating on the mouth but this was refreshing – very sweet – but refreshing.
It was released to celebrate dinner ladies up and down the country, so it came to me with a pack of custard powder, strawberry jam, a sherbet dibdab (that my son took), and some salt shake crisps.
Jam Roly Poly is a 'concerpt flavour' and they've only made a handful of samples, but if the feedback is good they said they would consider making it a permanent fixture.
I wouldn't mind trying an Apple Crumble soda – if they're still looking for ideas!